17 tags
40th Anniversary Season: Day of Remembrance
Produced by San Jose Taiko Performing Members: Written by Adam Weiner Videography & editing: Geoff Noone Photography: Allison Ishida, Stewart Kume For San Jose Taiko, "community" is a word that is used often. But as the years go by and membership changes, how do we maintain a connection to the community in which has supported us from the beginning? In San Jose Japantown, the annual "Day...
San Jose Taiko One of Four Charter Members of New...
FOR IMMEDIATE RELEASE: San José, CA —- December 21, 2012 —- San Jose Taiko is one of four arts organizations participating in BuddaBOOM!, a new children's percussion program in Santa Clara County. The program is funded by 1st Act Silicon Valley and includes Santa Clara Vanguard, Tezkatlipoka Aztec Dance & Drum, and Oriki Theater. Each of the four organizations created a...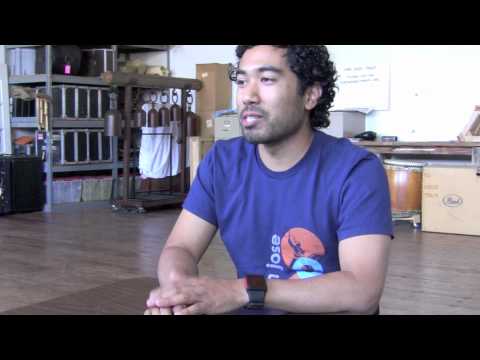 RS12: Taiko+Technology - Connection between SJT &...
Video #2 of a YouTube series that shares our process of developing Rhythm Spirit 2012: Taiko+Technology.  SJT co-founder Roy Hirabayashi recalls George Coates utilizing a large number of slide projectors to create these stunning visuals.  Difficult to imagine the amount of coordination required to pull this off in a pre-laptop era.  Fantastic use of scrim and lighting techniques to transition...
9 tags
Rhythm Spirit 2012: Taiko+Technology
San Jose Taiko shares 'playdate' process for Rhythm Spirit 2012 Concerts San José, CA —- June 20, 2012 —- San Jose Taiko draws inspiration from the digital-driven Silicon Valley for its "Rhythm Spirit 2012: Taiko+Technology" production September 21 and 22. The company will be at an exciting new venue this year: the School of Arts and Culture at the Mexican Heritage Plaza., and...
Thank you from Japan
March 7 Readers' letters to the Editor in the San Jose Mercury News from Hiroshi Inomata, Consul General of Japan in San Francisco ——————— Thank you, California, for helping us in Japan One year ago on March 11, 2011, Japan was struck by one of the most powerful earthquakes in modern history. The earthquake and accompanying tsunami claimed...
San Jose Taiko: Rhythm Spirit 2011 Concerts -...
San Jose Taiko: Rhythm Spirit 2011 Concerts - Festival perspectives by sanjosetaiko San Jose Taiko performers share their own perspectives on the Japanese-American festival and how the company's participation in them connects with the reasons why they play taiko in the first place.   This year's Rhythm Spirit Concerts explore the festival; taking glimpses of the matsuri (festival)...
Rhythm Spirit 2011 Concerts: Behind-the-scenes...
Watch these YouTube clips to learn more about our upcoming Rhythm Spirit Concerts: Behind the Scenes at Rhythm Spirit 2011 What to expect: San Jose Taiko Performers RS11: SJT Performers Answer Facebook Questions RS11: SJT Performer Interviews For more information: www.taiko.org sanjosetaiko.tumblr.com facebook.com/sanjosetaiko twitter.com/sanjosetaiko For tickets: 408-866-2700
San Jose Obon
San Jose Taiko has performed at various obon throughout California since its inception, making their first obon performance at the San Jose Japantown Obon in 1974.  Here are some links for friends and fans of SJT who want to learn more about the cultural context of obon, and its importance both to us and the greater community. San Jose Obon: July 14-15 in San Jose Japantown! For more...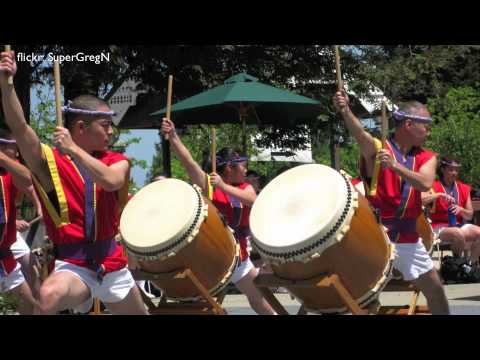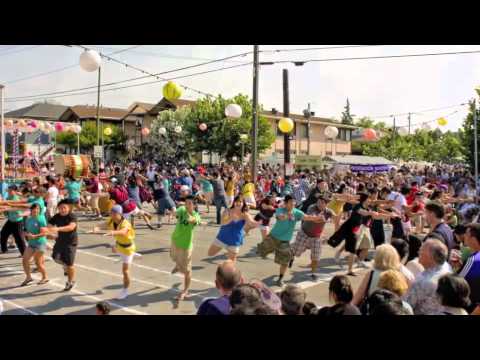 2 tags
SJT projects blog
SJT adds a Tumblr blog to the array of social media we try to keep updated in order to keep our audiences informed.  This blog will start as a way to give background on projects we're working on.  Like what you see?  Let us know.
14 tags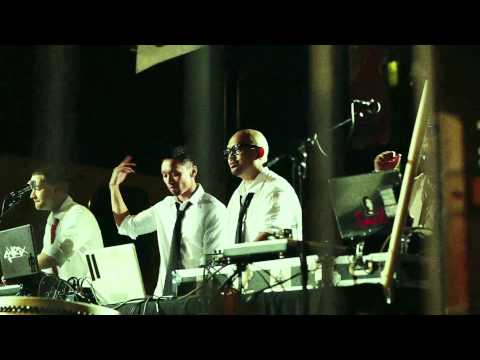 20 tags
Press Release: San Jose Taiko x The Bangerz...
Press release from May 20, 2010: A little more background on The Bangerz x SJT collaboration before it hit the streets of San Jose. San Jose Taiko and The Bangerz to Perform at SubZero FestivalTwo native San Jose groups collaborate in a one-of-a-kind performance San Jose, CA – May 20, 2010 - San Jose Taiko (SJT) and The Bangerz will be performing together at San Jose's SubZERO Festival on June...
21 tags
San Jose Taiko x Bangerz: Interview w/Franco...
Interview with SJT Associate Artistic Director Franco Imperial about recent collaboration with San Jose-native, world renowned DJ crew The Bangerz: AM:  Hi, Franco.  Thank you for taking time out to talk with us.  Recently, I attended the SubZERO Festival in San Jose's South of First Arts district (SofA), and I experienced an exciting union of taiko and hip hop/electronica with San Jose...